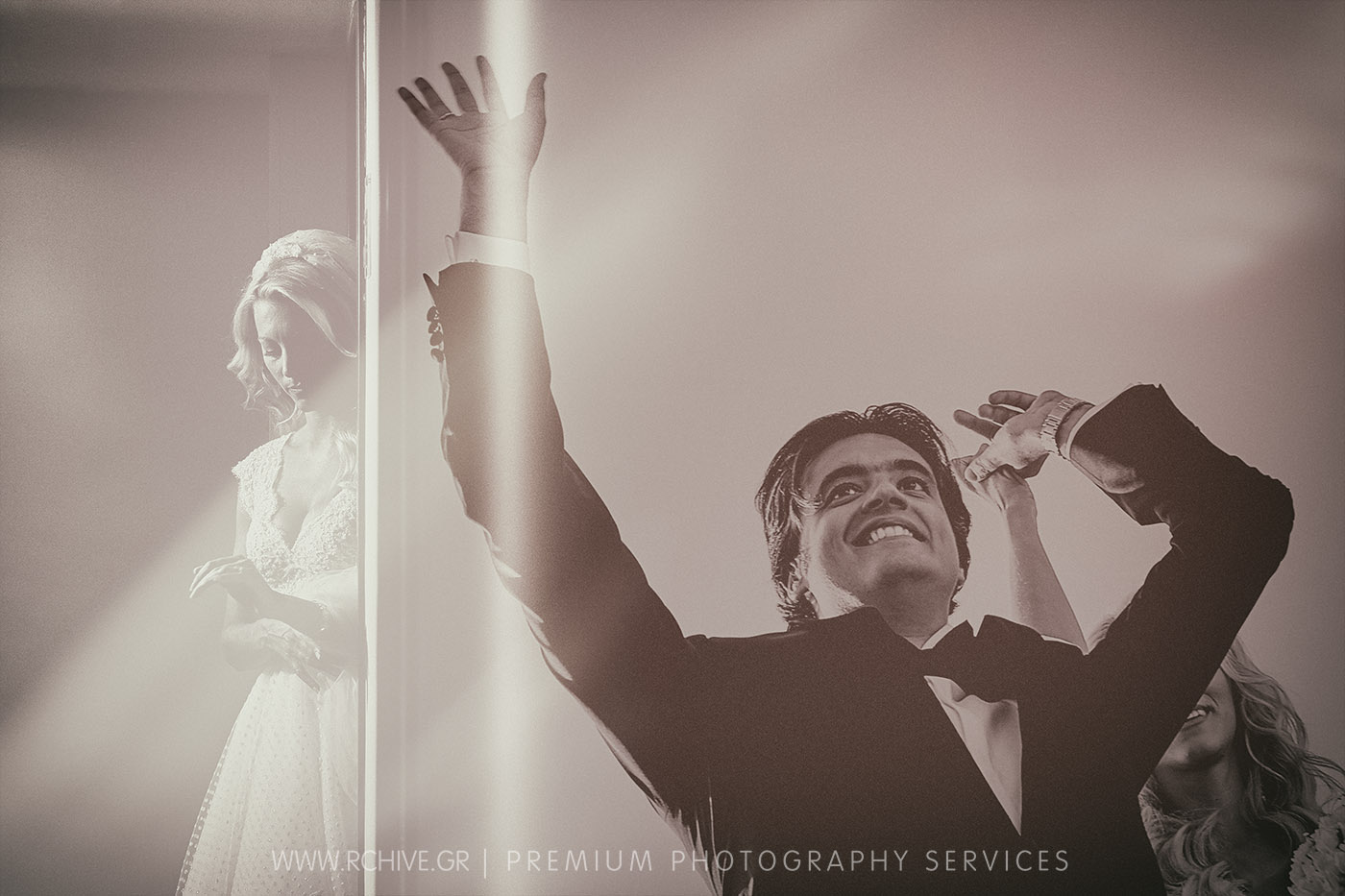 How do you combine the best of Athens Riviera & Sounio into a unique experience for your guests?
Kallia & Yannis came up with a perfect solution.
The couple's happiest days started with a beach party the day before the wedding at the Aegeon Hotel and ended with a Tour at the Temple of Poseidon in Sounio, late in the evening. Nowhere is the energy of Ancient Greece more evident than at Cape Sounion. The sun was setting on us and the view from the Temple was a breathtaking experience. The idyllic sun down was one of the most iconic sights we have ever seen.
"The first stab of love is like a sunset, a blaze of color — oranges, pearly pinks, vibrant purples…"
Yannis and Kallia, having travelled  from London, with  friends and families from all over the world, were present this day. Ktima 48, the always impressive location overlooking Sounio Bay. The amazing scenery from the picturesque chapel that never fails to inspire us.
We were privileged to have met them, to have been, to have seen, to have witnessed and to have captured, images from the Heart. We photographed their wedding, as would a friend, one who wished to inspire them, to make them laugh, to make this experience as joyful and as meaningful as the life that lies ahead of them. To secure and to safe keep their memories and laughter for happily ever after.
Here we shall stop revealing, as this is only a sneak peek post. Stay tuned. The whole story coming up soon.
Images from the heart for those who were meant to be!
Angela & George
rChive (Your) Visual Storytellers
Wedding Dress: Celia Kritharioti
Venue: ktima 48
Wedding Planner – Decoration: Fevronia
Groom's apparel: Hugo Boss
Jewellery: Kessaris
Catering: Dipnosofistirion
See more of our destination wedding photography at www.rchive.gr and get in touch for your event at info@rchive.gr. We are available Worldwide.